This high-strength turmeric supplement is partnered with vitamin D3 to help support the immune system and promote normal bone and muscle function. Our Turmeric Extract (also known as curcumin) is formulated with NovaSOL® and is 185 times more bioavailable than standard turmeric powder. Each serving of two capsules contains over 400iu of vitamin D and 1000mg of NovaSOL® turmeric blend.
• Supports a healthy immune system
• Natural antioxidant
• Balances inflammation
NovaSOL® Curcumin (Emulsfier[Polysorbate], Curcuma Longa Rhizomes Extract), Capsule Shell (Hypromellose), Antioxidant (Vitamin C), Vitamin D (Cholecalciferol)
Take 2 capsules daily with water
Advice: Do not exceed the recommended daily dose. Food supplements are not a substitute for a varied diet and healthy lifestyle. If you are pregnant, breastfeeding, taking any medications or are under medical supervision, please consult a doctor or healthcare professional before use.
This supplement features a formulation called NovaSOL ® Curcumin, a blend of the most active component of turmeric. It also contains added Vitamin D3, often referred to as the sunshine vitamin.
Turmeric preparations typically contain between 2-8% curcumin and similarly this supplement contains a small but powerful amount.
Each daily dose of Proto-col Turmeric Extract (two capsules) delivers:
NovaSOL ® Curcumin blend – 1000mg
Curcumin – 60mg
Vitamin D3 – 10.8ug
Storage: Store in a cool, dry place. Use within 6 months of opening. Keep out of reach of children.
What is

Turmeric Extract?
Curcumin is one of the most active components in turmeric (curcumin longa), a flowering plant of the ginger family famed for its nutritious rhizomes. Curcumin is used in our Turmeric Extract supplement because of its powerful anti-inflammatory effects and strong antioxidant properties.
Why

NovaSol?
Standard turmeric powder and most curcumin supplements fail to deliver all the nutritional benefits to the human body as curcumin is usually excreted through the liver in less than two hours of consumption. NovaSOL® Curcumin is 185 more bioavailable than standard powdered turmeric extract because the formulation is:
- Fully water and fat soluble

- pH stable

- Retained in the blood plasma for over 24 hours
Benefits for long-term health
Turmeric extract's natural anti-inflammatory, antimicrobial and antioxidant properties promote balance in the immune system. A healthy immune system works to defend the body against infection.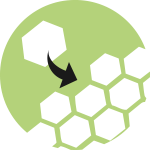 Oxidative damage caused by free radical molecules in the body is known to be a major cause of ageing and clinical studies have linked them with serious disease.
When antioxidants are incorporated into the body through nutrition or supplementation, they help neutralise free radicals and so protect against cellular damage.
Vitamin D3 + Immune System

Vitamin D contributes to a balanced immune system by turning on key peptides in the body. These trigger a strong antimicrobial response that work to fight developing infections such as colds and flu.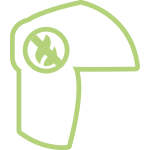 Inflammation is known to be a contributor to many common Western diseases. Turmeric extract works to block many molecules that are known to contribute to inflammation.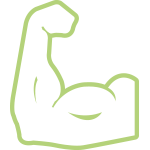 Vitamin D3 + Muscle Function

Vitamin D3 is combined with turmeric extract in this supplement to help regulate the neuromuscular function (nervous and muscular systems) and to improve protein synthesis.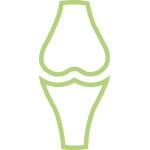 The addition of Vitamin D3 helps the body to absorb calcium and phosphorus, key minerals for bone health and growth. While rare, vitamin D deficiency can result in soft and misshapen bones in children and adults.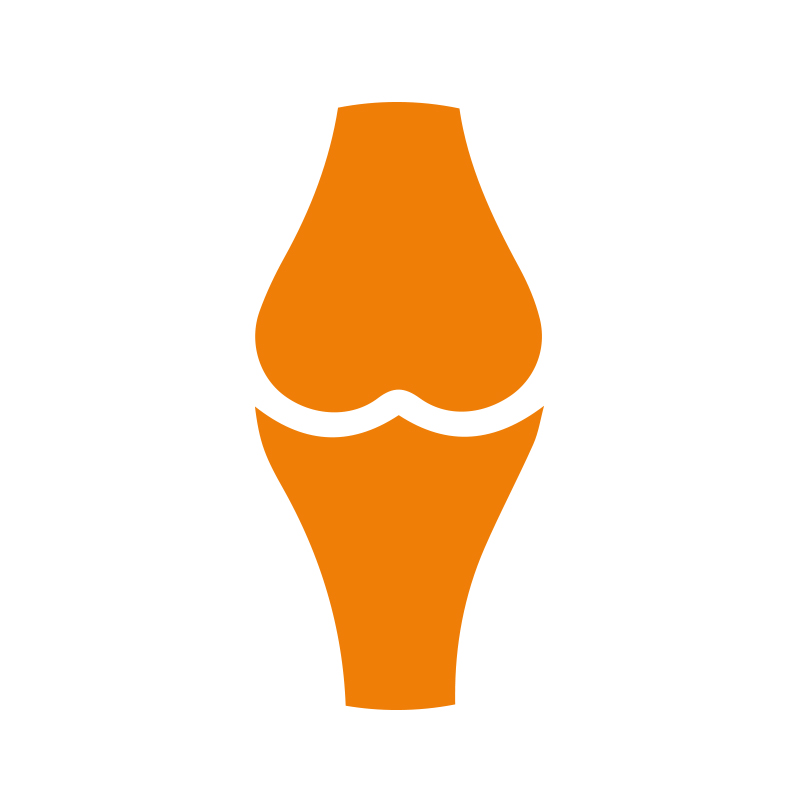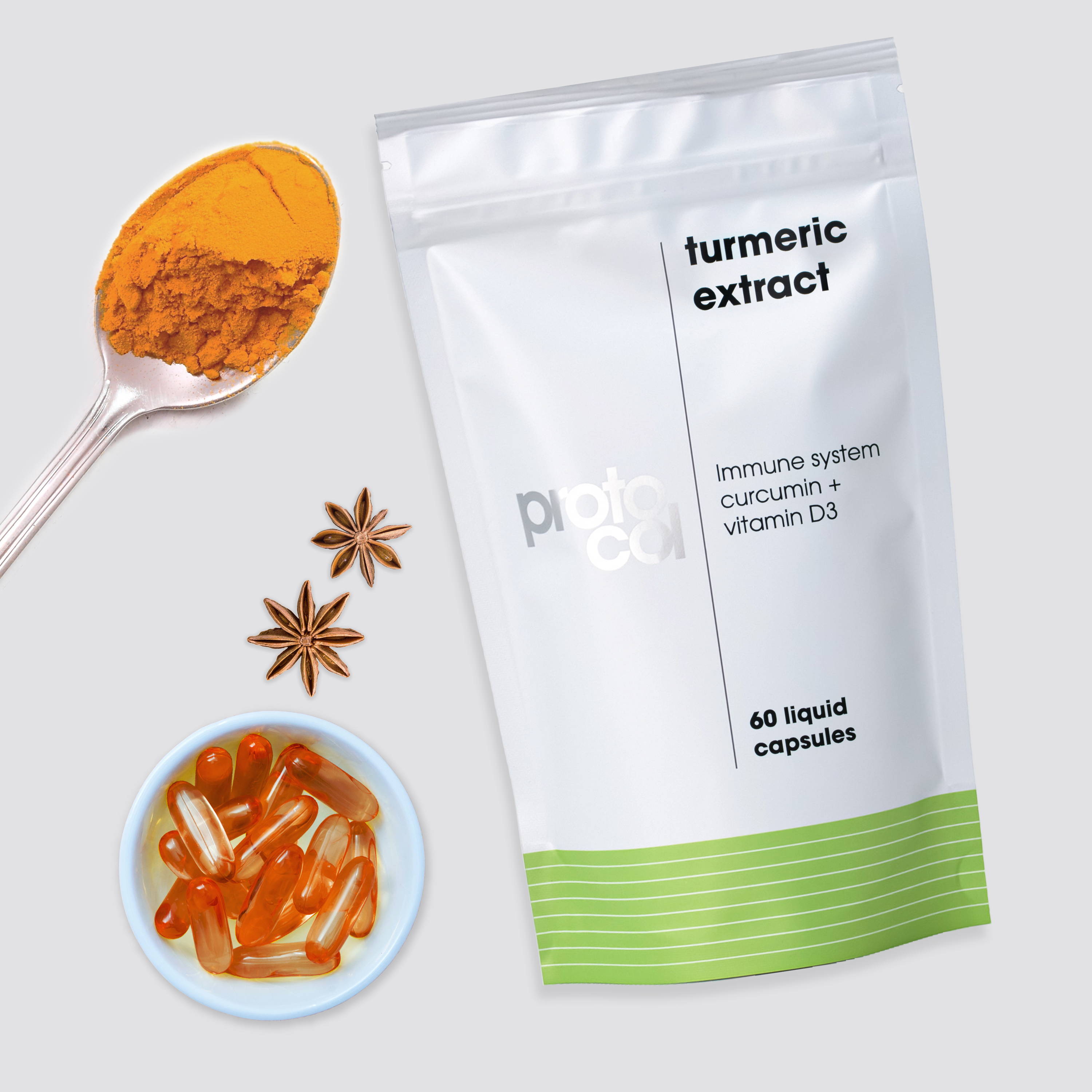 Turmeric has long been used as a health remedy across Southern Asia. Traditional Ayurvedic practitioners across India have trusted it for generations to help with a variety of conditions; from coughs and colds to digestion issues and aching joints.

Clinical research into the active component, curcumin, has now underlined its excellent health-giving properties.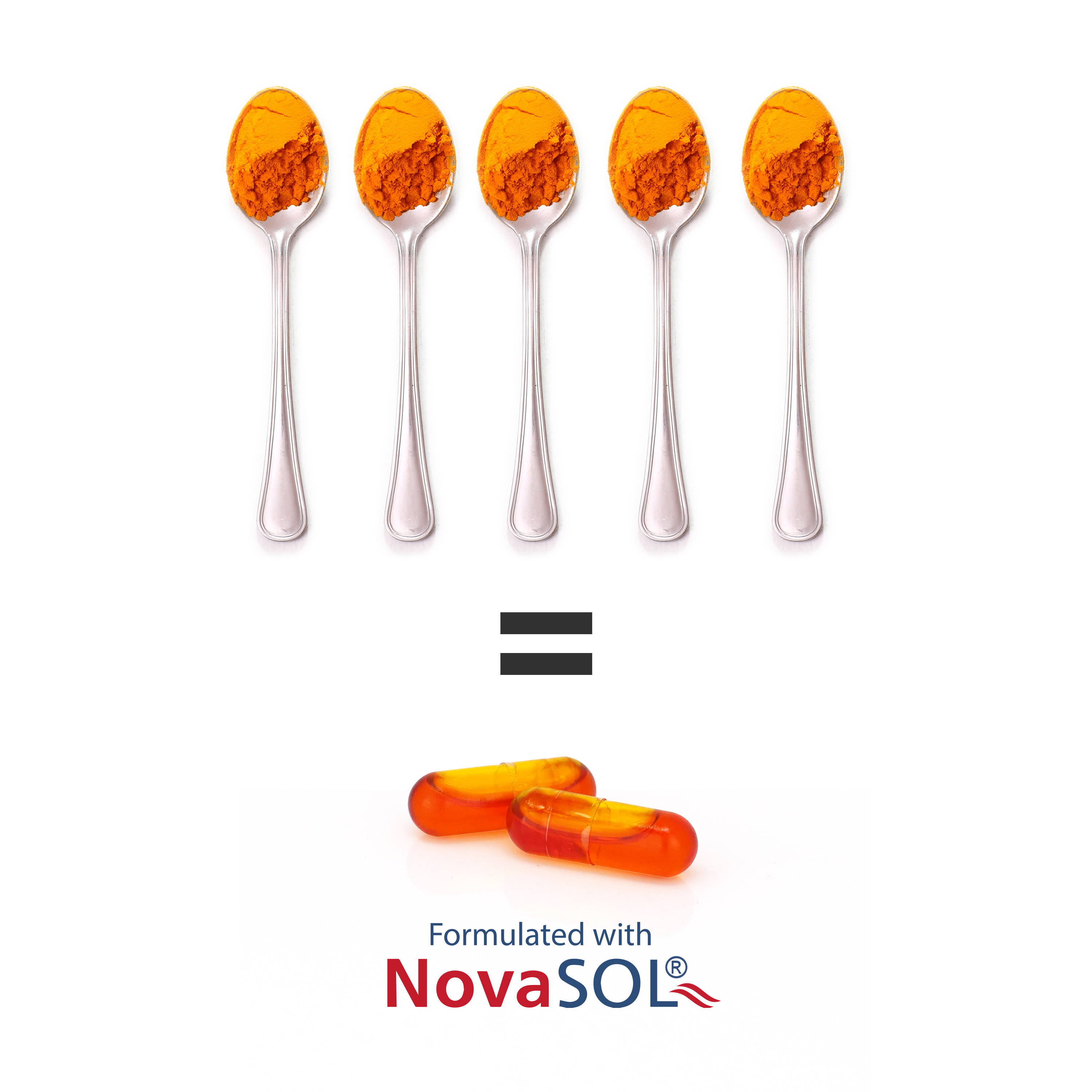 NovaSOL® is a powerful proprietary blend of turmeric extract with vitamin D3.
To receive the equivalent benefit of two Turmeric Extract capsules with NovaSOL®, you'd need to consume approximately 14 teaspoons of powdered turmeric. However, standard turmeric only stays in the liver for up to two hours, an insufficient time period for the body to use all of the available nutrients.